Poverty 101 = excellent read
In America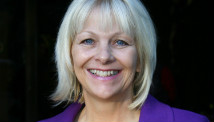 Editor's note: Donna Beegle is president and founder of Communication Across Barriers, a consulting firm that works to increase communication across poverty, race, gender and generational barriers, in part with "Poverty 101" workshops. She has a doctorate in education leadership from Portland State University.
Beegle is taking part in the CNN Dialogues event, "Today's Other America: Living in Poverty,"at 7 p.m. tonight at the Rialto Center for the Arts in Atlanta.
By Donna Beegle, CNN
(CNN) — My dream is that a person will not be able to graduate from college without taking a Poverty 101 course. Poverty hurts all humanity and it's the responsibility of everyone to bond together to eradicate it. Our ignorance about poverty perpetuates it and divides us as a nation.
I didn't always know this. I was born into generational poverty; for many decades, most of my family members were uneducated, unskilled…
View original post 1,057 more words